Goodnight, Mr. Preston
$12
Old Forester Bourbon, Carpano Antica, Benedictine, Angostura Bitters, Lemon
50% Chance It's Already Raining
$12
Lime Infused Tito's Vodka, Velvet Falernum, Pamplemousse, Mint, Grapefruit, Soda
Oaxaca You Doin'?
$13
Chipotle-Infused Mezcal, Blanco Tequila, Dry Curacao, Agave, Chocolate Bitters
What's the Tea, Sis?
$12
Jasmine-Infused Tito's Vodka, Lime, Crème de Cassis
Beet Around the Bush
$13
Bacardi Rum, Meyer's Dark Rum, Beet Shrub, Lime, Orgeat, Lemongrass, Basil, Passion Fruit Puree, Soda
Umami Dearest
$13
Aged Dark Rum, Jamaican Rum, Ginger, Orgeat, Lime, Angostura Bitters, Soy Sauce
(have another because...) Jen's Driving!
$13
Reposado Tequila, Genever, Dry Vermouth, Black Pepper, Tomato, Lime, Celery Bitters
Thirst Trap
$13
Pineapple Plantation Rum, White Cruzan Rum, St. George Absinthe, Lavender Simple, Pineapple, Coconut Milk, Greek Yogurt
Cool for the Summer
$13
Aberfeldy 12 Year Scotch, Jägermeister, Lemon, Blood Orange, Peach Bitters
Peat the Magic Dragon
$13
Laphroaig 10 Year Scotch, Del Maguey Vida Mezcal, Yellow Chartreuse, Lime, Luxardo, Tiki Bitters
Love That Journey for You
$13
Mt. Gay Black Barrel Rum, Chateau de St. Aubin Bas-Armagnac, Giffard Banane du Bresil, Orgeat, Crème de Cacao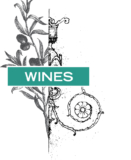 White Wine
2016 Cuvée de l'Herminière Muscadet
$10/36
Muscadet de Sèvre et Maine, France
2017 Bodega Piedra Negra Pinot Gris
$10/36
Mendoza, Argentina
2016 Vavasour Sauvignon Blanc
$10/36
Marlborough, New Zealand
2018 "Limestone Hill" Chardonnay
$12/44
De Wetshof Estate, South Africa
2017 La Storia by Trentadue Chardonnay
$16/60
Russian River Valley, California
2017 L'Ecole No. 41 Chenin Blanc
$12/44
Columbia Valley, Washington
Rosé Wine
2018 Summer Water Rosé
$12/44
Central Coast, California
2018 Renegade Wine Co. Rosé
$10/36
Columbia Valley, Washington
2018 Mr. Pink Rosé
$10/36
Willamette Valley, Oregon
Sparkling & Champagne
2015 Perelada 'Stars' Brut Nature Cava
$12/44
Penedes, Spain
Red Wine
2017 Folly of the Beast Pinot Noir
$11/40
Central Coast, California
2015 Smith & Perry Pinot Noir
$12/44
Willamette Valley, Oregon
2017 F. Esmonin "Les Genévriéres" Pinot Noir
$18/68
Gevrey-Chambertin, Bourgogne, France
2017 Altocedro Año Cero Malbec
$12/44
Mendoza, Argentina
2016 Substance Cabernet Sauvignon
$14/52
Columbia Valley, Washington
2015 Lamadrid Reserva Cabernet Franc
$14/52
Mendoza, Argentina
2017 Garage Wine Co. Pais 215 BC Ferment
$16/60
Maule Valley, Chile
2011 Tomaiolo Chianti Classico Riserva
$13/48
Tuscany, Italy
2013 Numanthia "Termes" Tempranillo
$15/56
Toro, Spain
Dessert Wine
NV Dandelion Vineyards Pedro Ximénez
$12/44
South Australia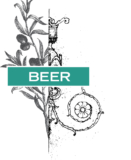 Abita Amber Ale
$6
Vienna Lager | 4.5% | Louisiana
Stella Artois
$5
Euro Pale Lager | 5% | Belgium
Schlafly Hefeweizen
$6
Hefeweizen | 4.4% | St. Louis
Schlafly Pale Ale
$6
Pale Ale | 4.4% | St. Louis
Modern Brewery Citropolis
$7
American IPA | 7% | St. Louis
Boulevard Tank 7
$7
Saison/Farmhouse Ale | 8.5% | Missouri
4 Hands City Wide
$7
American Pale Ale | 5.5% | St. Louis
Urban Chestnut Zwickel
$7
Bavarian Lager | 5.2% | St. Louis
UCBC Fantasyland
$7
American IPA | 6.8% | St. Louis
Delirium Tremens
$10
Belgian Strong Pale | 8.5% | Belgium